How We Can Help Your Business
Machines
The Perfect solution
Our Technology
NuWave Research has five standard models varying in sizes and distinguished by the capacity at which they can dry. We understand that processors will require different solutions and we are here to customize our technology to grow your business. Overall, our machines and technology provide customers with the flexibility to customize based on their needs and desired outcomes.
Scalable/Modular
Individual components of the machine have been specifically designed to allow for scaling up and modifications as your business grows.
Mobile
Our machines have been designed to fit into a standard storage container. The compact design of our machines allows for accessibility through standard double doors. The machines require minimal assembly and 35 to 200 square feet of manufacturing space depending on the model.
Software Driven
Our turn-key machines are software driven with specific algorithms for each product. The simple user interface allows for 24-hour production with minimal staff.
Real-Time Support
The software is designed for real-time support, allowing us remote access to assist in modifications or troubleshooting.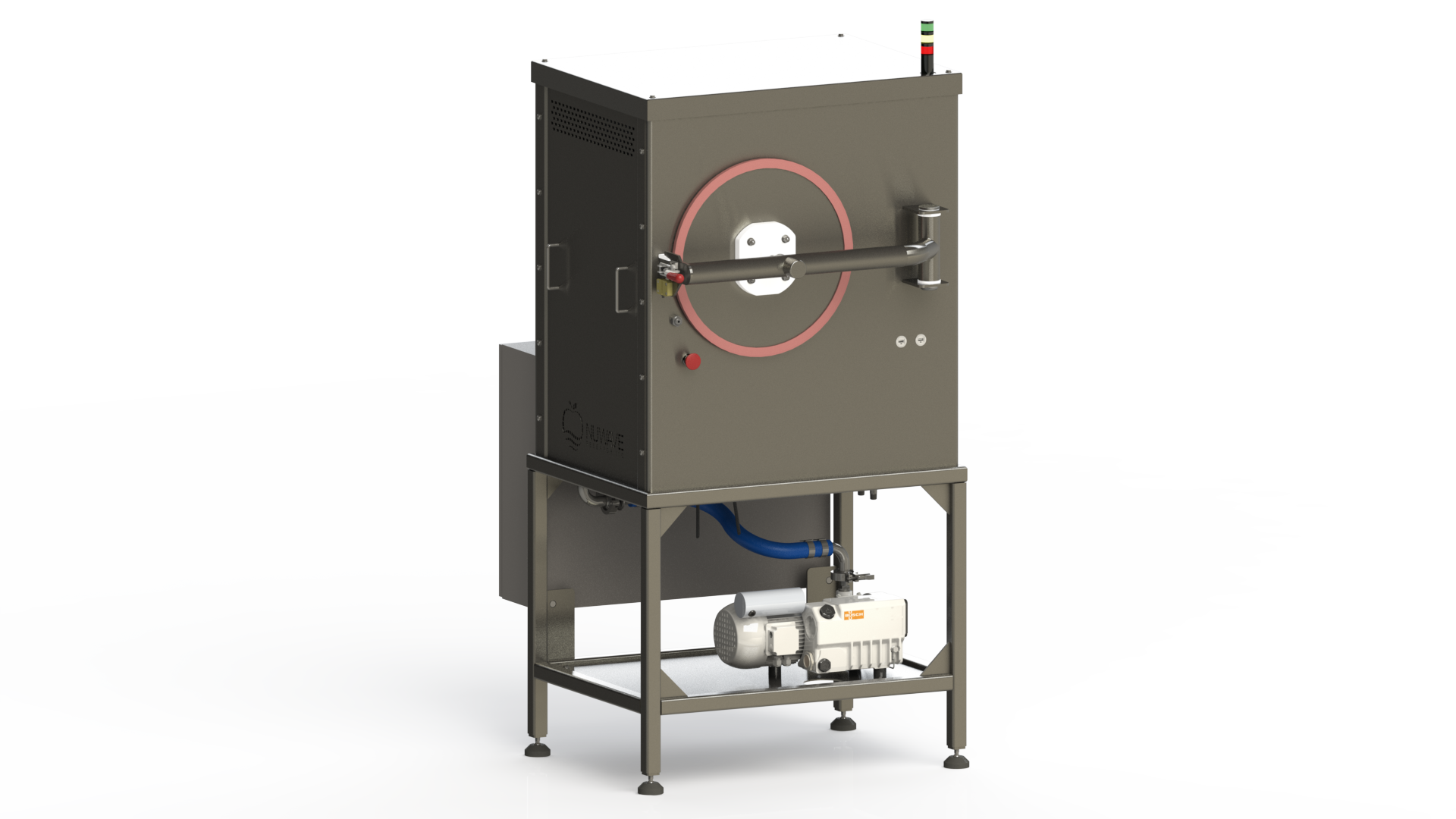 Small scale processors and R&D applications.
Dehydration Rate: 1kW dries 1kg of water per hour
Feed Type: Rotational Drum
Process Type: Batch
Microwave Power: 6kW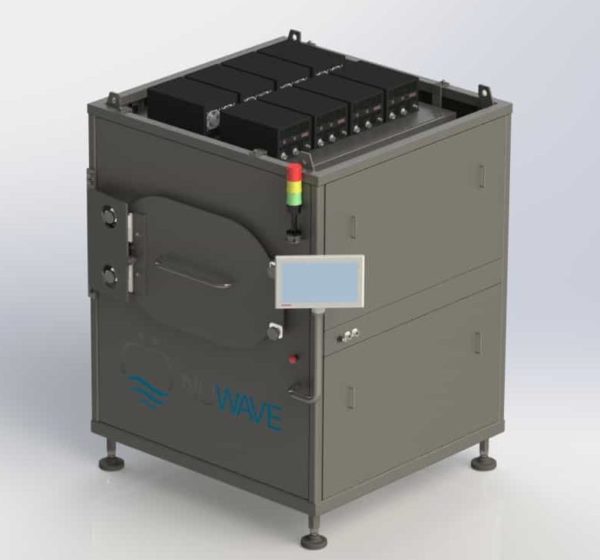 R&D, product testing and trials, small processors and growers
Dehydration Rate: 1kW dries 1kg of water per hour
Trays: 5 trays per drying
cycle
Process Type: Batch
Microwave Power: 12kW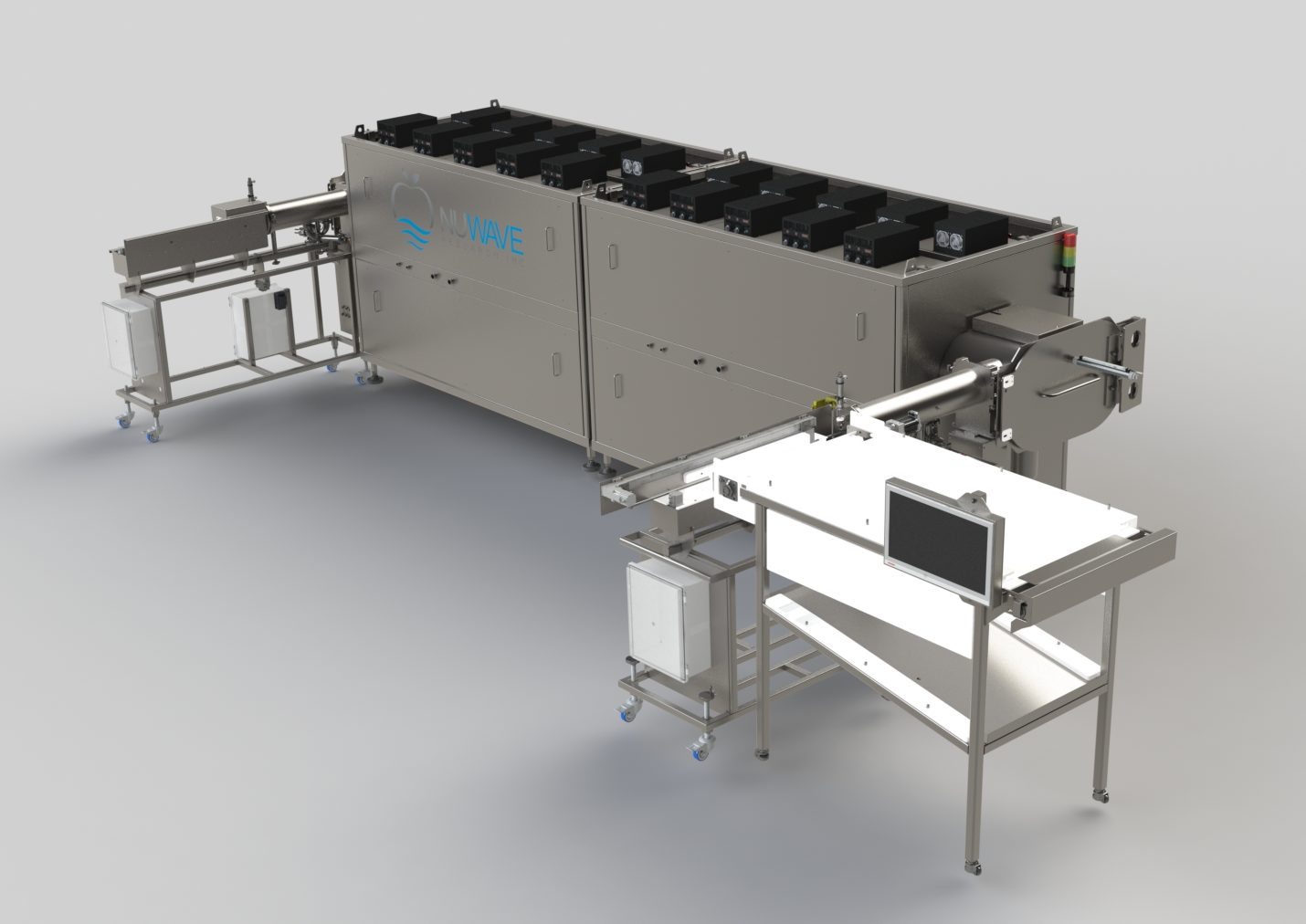 Medium sized processors and growers; growing companies looking for scalable technology
Dehydration Rate: 1kW dries 1kg of water per hour
Trays: 40
Process Type: Batch or Continuous
Microwave Power: 60kW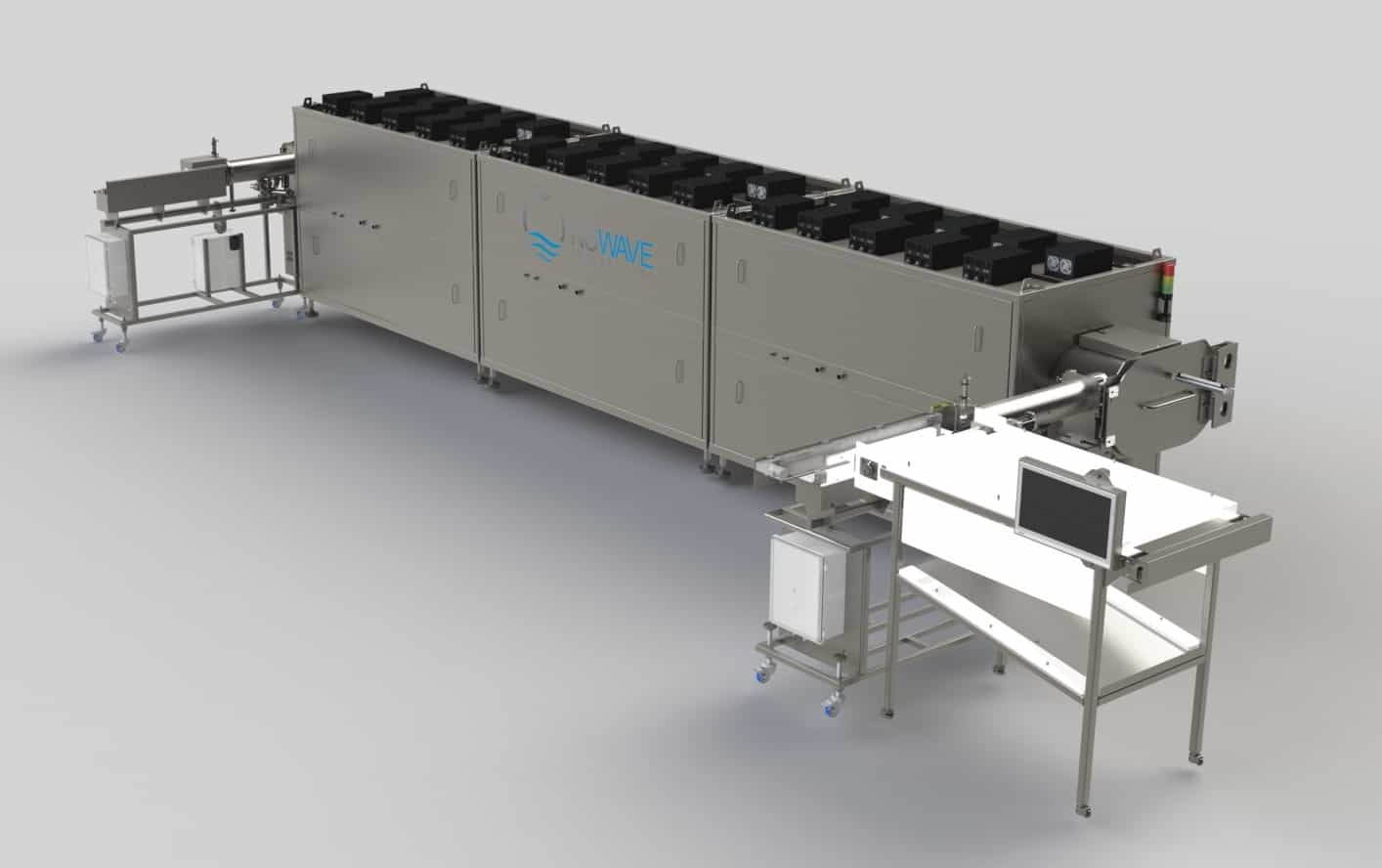 Medium-large sized processors and growers; growing company looking for scalable technology
Dehydration Rate: 1kW dries 1kg of water per hour
Trays: 60
Process Type: Continuous
Microwave Power: 90kW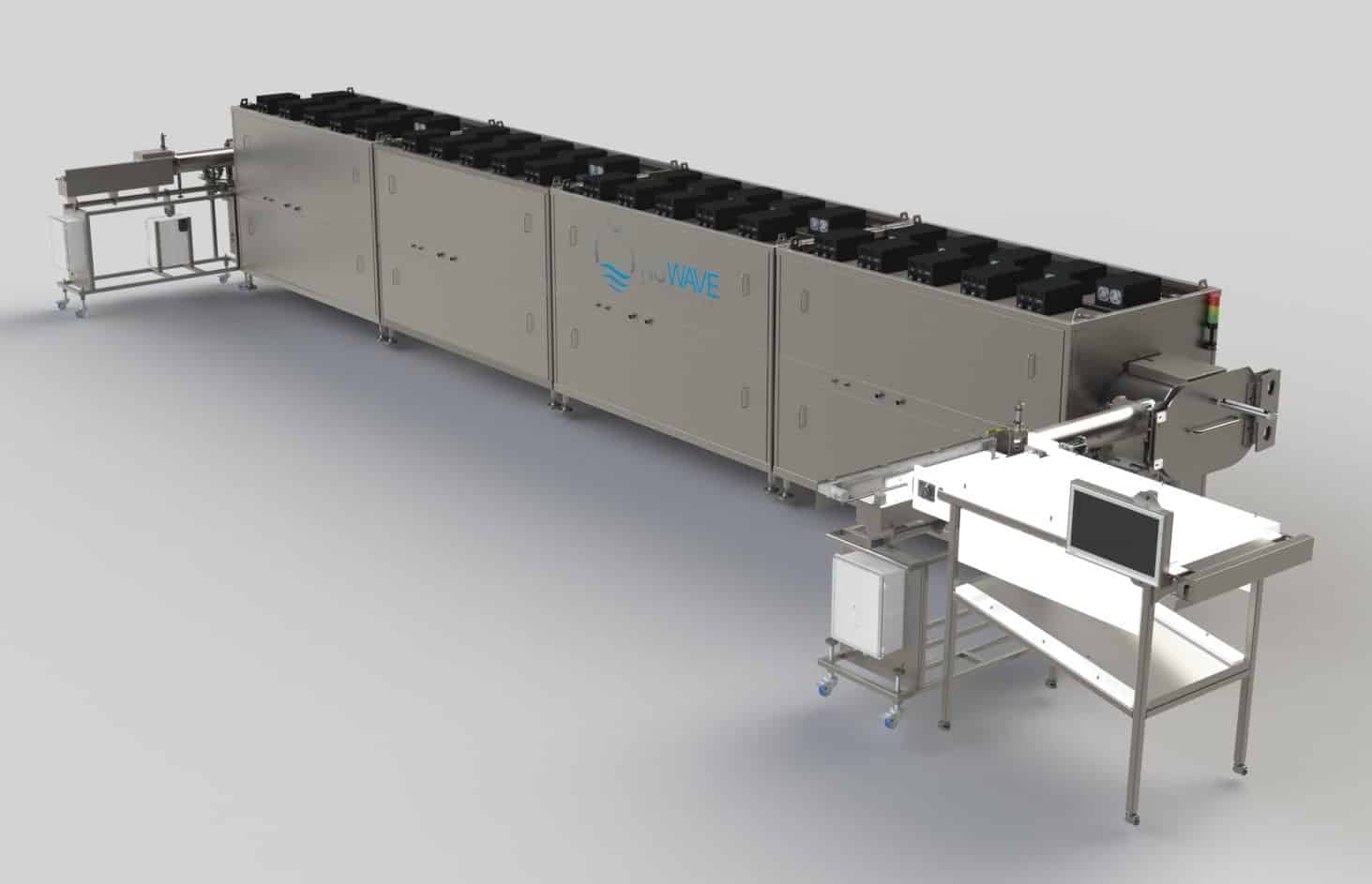 Large sized processors and growers; large volume operations
Dehydration Rate: 1kW dries 1kg of water per hour
Trays: 80
Process Type: Continuous
Microwave Power: 120kW
More efficient than Enwave, more cost effective than enwave, better customer service than EnWave